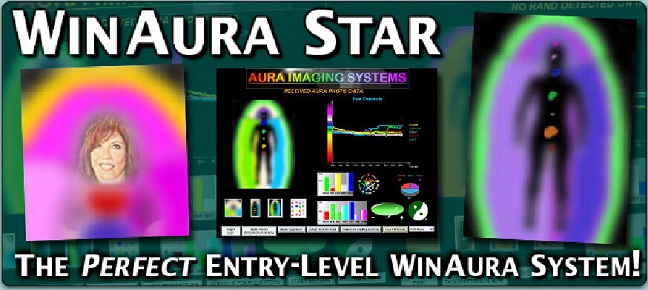 INTRODUCING WinAura Star; the easiest—yet most robust—aura analysis program
available, but at a fraction of the cost!
*Subject to availability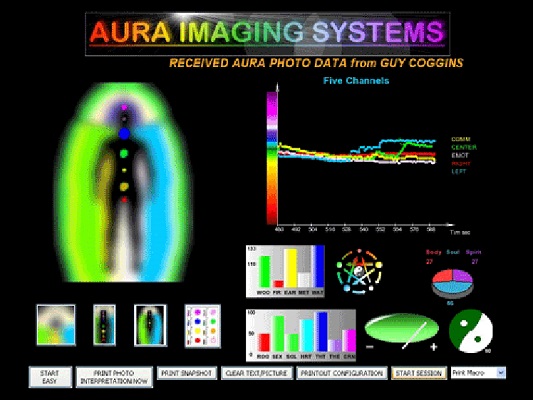 WinAura Star is the perfect entry level WinAura system, and for those who are budget-conscious yet are still interested in a complete aura analysis software suite. WinAura Star is separate from our more full-featured tools, WinAura Light and WinAura Pro, and is a very straightforward, easy to operate aura analysis tool. But don't let the apparent simplicity of WinAura Star fool you; most of the features that can be found in aura analysis tools, such as "Video Station", can also be found in WinAura Star, but at a fraction of the price! In fact, getting all the necessary data from a patient is as easy as placing their hand onto the handplate! WinAura Star will do the rest!
FEATURES OF WinAura Star:
Perhaps the BEST feature of WinAura Star is its extreme ease-of-use; if you're looking for something with a lot of
substance but without any complicated filler, then WinAura Star will be PERFECT for your needs. Just take a
look at its features!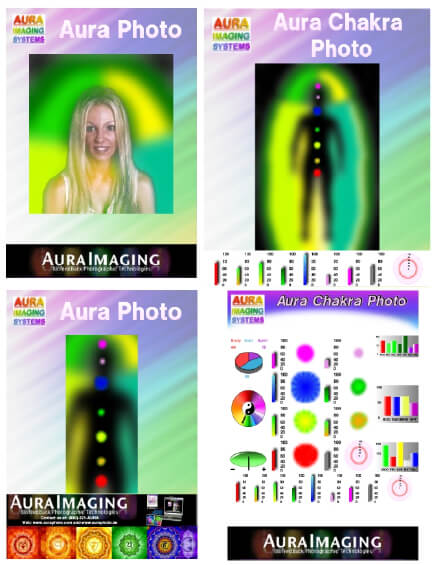 Different display modes (normal
aura display, 7 chakras, body
representation, chakra-detail
representation)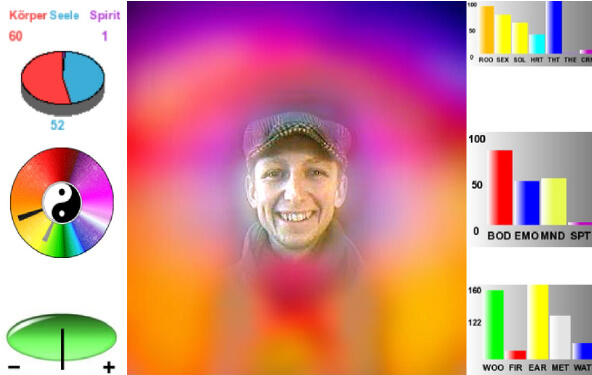 Five Element, Body-Soul-Spirit
and Seven Chakra bar graph
meters
Print out a copy of your aura in those multiple views, and in multiple languages too (such as English, German, French, Spanish, Dutch, Russian, Japanese, Chinese) 30+ page report printouts, completely customizable for your needs Compatible with other Aura Imaging products, including the AuraCam 6000 Customizable photo feature; you can use a picture from any source: webcam, digital photos Automatic face detection and centering Export snapshots and reports; perfect for sharing with others…and much more!
You don't need to be a computer expert to use WinAura Star; as long as you know how to use a mouse, then using it should be a breeze! Next, take a look at some of the items that the Aura Master Pro system can make!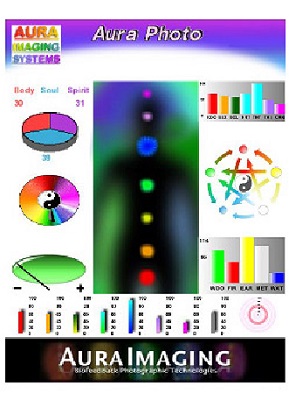 Chakras with graphs Full Body Chakra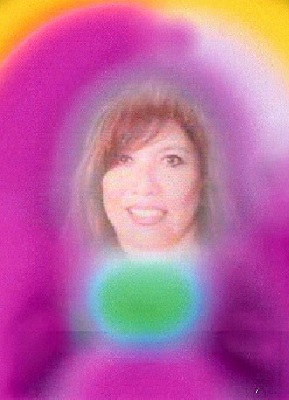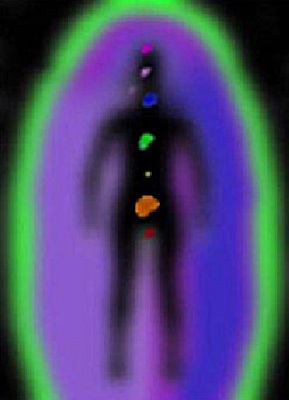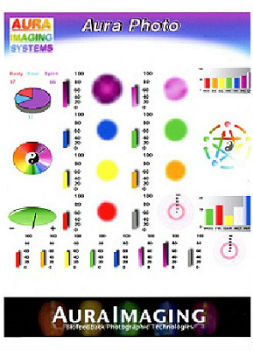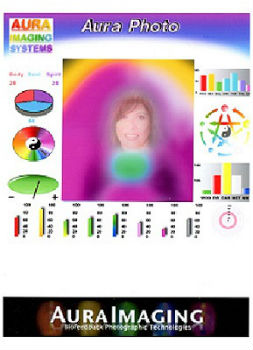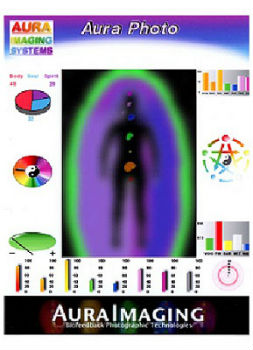 Full Body Chakra with graphs
*Subject to availability
WinAura Star is also an ideal application for music therapists! Our program adds a new dimension to music therapy as it can show the effects sound has in the aura. If a person is in an agitated state they will likely have warm colors in there aura… but after listening to relaxing music, their aura will tend to move to the cooler colors. Take a look at this video to see how music can affect the aura!
info@auraphoto.com
1-650-261-0190
1-800-321-2872
11620 Wilshire Blvd Floor 9,
Los Angeles, CA 90025
Contact Us
Thank you for your interest in our products and services. We look forward to serving your needs. If you have any questions, feel free to contact us at either:
You may also regular-mail,
call or fax us at our address below:
11620 Wilshire Blvd Floor 9, Los Angeles, CA 90025
1-800-321-2872
Contact Us
Thank you for your interest in our products and services. We look forward to serving your needs. If you have any questions, feel free to contact us at either:
You may also regular-mail,
call or fax us at our address below:
11620 Wilshire Blvd Floor 9, Los Angeles, CA 90025
1-800-321-2872
info@auraphoto.com
1-650-261-0190
1-800-321-2872
11620 Wilshire Blvd Floor 9,
Los Angeles, CA 90025