*Subject to availability
WinAura is a Windows program that shows users what is an aura by highlighting the colors of an Aura around a person while they are in motion. The person places their hand on the aura sensor bio hand plate and immediately the world of aura colors can be explored. Winaura can generate a printout of the state of being with an analysis of the seen aura colours in a variety of languages. Display modes: Portrait, Whole body aura with seven chakras and upper half of the body, Seven chakra resonant and, Winstar view. Buy your WinAura for sale or inquire about the aura camera 6000 price now!
WinAura is incredibly easy to use. All you need to do is:
1. Sit in front of the video camera: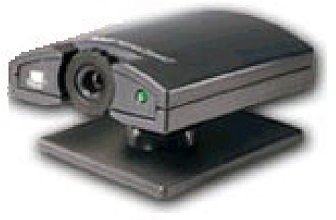 2. And place your hand on the Biosensor handplate.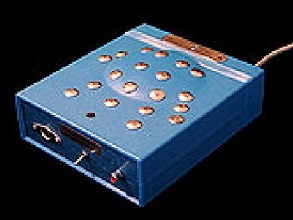 And that's it! The Biosensor handplate measures your electrodermal temperature and heart energy. The data is then
processed and displayed as emotional responses as well as your state of being. The image that appears on the screen
is a representation of your Aura. It changes in relation to emotional, mental or physical fluctuations occurring
within the person.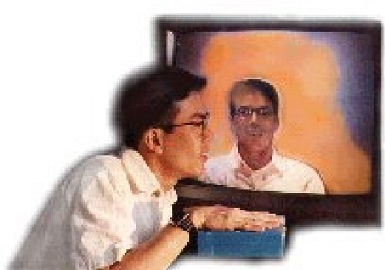 Features of the current version 6.2: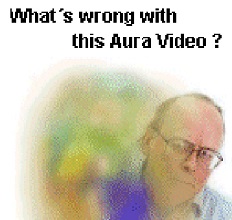 Basic functions (regular aura cameras display without all 7 chakras) expanded functions (long text printout – showing seven chakras) variation of repeat rate of hand plate information aura 'phases in' when you put hand onto hand sensor five different basic displays Interpretation of the aura by text printout, which also includes color display of the screen display of the aura aura snapshot function which has almost photo quality selectable quality and speed of graphic display aura moves on the screen with head or body of the person who puts the hand on the hand sensor graphs 'map' to the body's various spiritual energy fields Body-Mind-Spirit meter biometric thermal parameter used text can be edited prior to printout selectable short or long text printouts, with or without graphs text printouts in different languages usable with the aura camera hand plate as well as with special Winaura hand sensor holistic session shows Reiki and many other energy techniques in realtime with 2 people WinAura can also adjust the aura display to the movements of the client and is not static.
Clear overview with many functions on
screen while working with the program
View the energetic status in real-time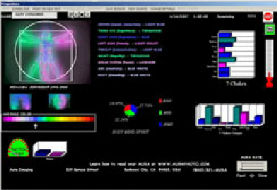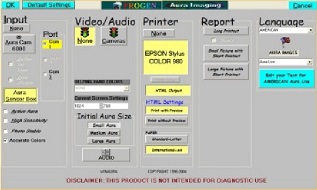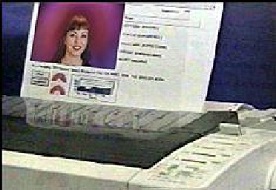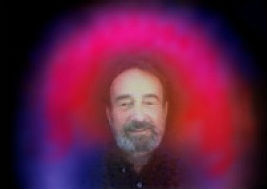 Have a printout of your data and
pictures via your printer
With the settings of the start screen and the snapshot
facility you can easily achieve photo-quality printouts.
Your aura can also be displayed with all
chakras:
The Winaura Start Screen offers many switches to
adapt the settings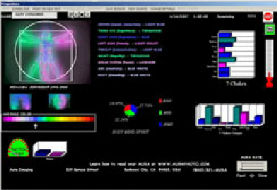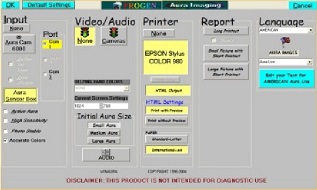 WinAura Reqirements:
WinAura Sensor, key and software: This will be provided by Aura Imaging Systems.
Computer: We recommend 800 MHz or faster Intel or AMD-based PC. With Windows XP or newer, the faster the better. We
currently recommend getting a used Windows XP laptop; they can be found just about anywhere and bought for
only about $200. For ease of use and best results use a computer with a serial port, a parallel port, and two or more
USB ports. Fujitsu newer laptops may come with a serial a parallel and USB ports, we recommend the Fujitsu Life
Book C2000 www.fujitsupc.com. Dell might be able to make up a laptop that includes these ports or provide a
docking port, which should include a serial port, and a parallel port. We've found that the Dell laptop models 600 to
620 work quite well and are a very good value.
Video camera: WinAura is compatible with some modem USB-port "Webcam" cameras. For good the creative Live
Ultra for Laptops is www.creative.com or for a lower price www.buy.com A black background is best for the moving
aura. Avoid the cheapest cameras, as their picture quality is often poor. Most video devices having a "WDM Compatible software driver" at least 640X480 Resolution will work.
Printer: For best results use an Epson. Canon, and Hewlett-Packard and most printers will work. Avoid cheapie
models. The better printers may have a higher resolution that really helps with snapshot prints.
Video Recording Method: is built into WinAura! Record your sessions and share it with friends, family, and online
as well!
*Subject to availability
info@auraphoto.com
1-650-261-0190
1-800-321-2872
11620 Wilshire Blvd Floor 9,
Los Angeles, CA 90025
Contact Us
Thank you for your interest in our products and services. We look forward to serving your needs. If you have any questions feel free to contact us at either:
You may also regular-mail,
call or fax us at our address below:
11620 Wilshire Blvd Floor 9, Los Angeles, CA 90025
1-800-321-2872
Contact Us
Thank you for your interest in our products and services. We look forward to serving your needs. If you have any questions, feel free to contact us at either:
You may also regular-mail,
call or fax us at our address below:
11620 Wilshire Blvd Floor 9, Los Angeles, CA 90025
1-800-321-2872
info@auraphoto.com
1-650-261-0190
1-800-321-2872
11620 Wilshire Blvd Floor 9,
Los Angeles, CA 90025