What is the AuraCam 6000?
This page is written according to people's belief in metaphysics. Throughout history, Auras were only seen by a gifted few. With modern technology, however, Progen is now able to bring the ability to see auras colors to everyone with their aura camera! We here at Progen want you to see your own aura in order to help you gain deeper personal insight into emotional-energetic states as well as spiritual awareness. With the AuraCam 6000 and its aura detector software, you can reflect on just that! The AuraCam 6000, pictured here, is an instant film camera that is capable of taking a single picture of a person and add aura colors to their portrait. This camera is ideal for therapy and health centers, studios, meditation centers, seminar houses, bookstores, fairs, and many other locations! Over 30 years have been put into perfecting the AuraCam 6000, so you know that you'll be getting an accurate and precise machine.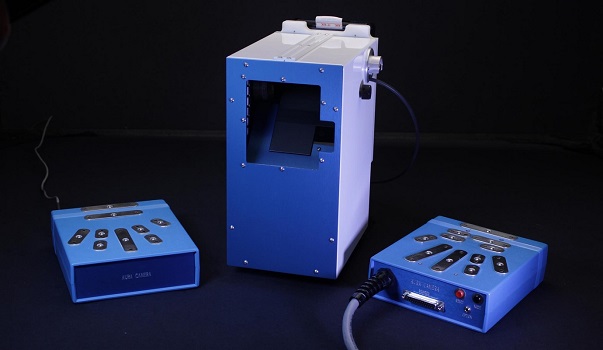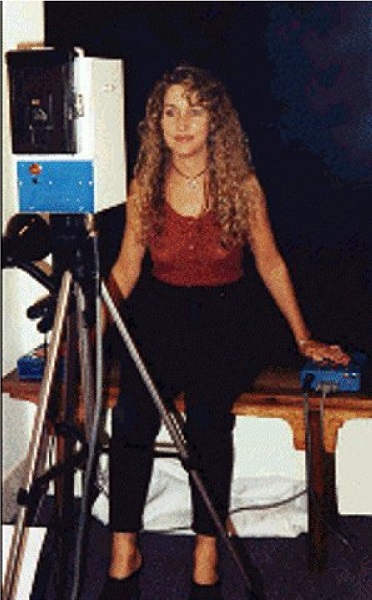 How Does The AuraCam 6000 Work?
The Auracam 6000 consists of one or two hand sensors which are connected through cables with the camera. Instant film is put into the camera and is adjusted and aligned to the customer. Once the customer puts their left and right hand onto hand sensors, the AuraCam 6000 begins to gather data through the hand sensors. The measured data is then delivered to the camera and through a proprietary algorithm, aura colors are projected to the film. Through a patented operation, these parameters are projected as a radiant, colorful aura field around the body onto the instant film, along with the image of the person.
Dual sensors can be attached to the AuraCam 6000 for a maximum of measurement precision and resolution. The minimalist basis design allows for easy handling, long-lasting stability, and easy transport of the unit.
The AuraCam 6000 can also measure deviations in the environment and the person, allowing for greater precision in data gathering. This leads to even more precision and stability in the advanced measurement and in your Aura analysis.
Fields Of Use
The AuraCam 6000 can be used in a broad range of areas: Therapy and health centers, healing sessions, studios, Meditation centers, seminar houses, bookstores, Gem and Aurasoma stores, Fairs…
Film
Fuji film named the FP-100C is compatible with the AuraCamera 6000. The advantages of this film over computer printers and digital cameras are numerous; the important one being that film is considerably faster
than computer photo printers.
Warranty Modules
The Functional Warranty Module Plan, which is a fee per photo-based plan as part of each AuraCam 6000 purchase and use. The warranty module plan helps keep each AuraCam 6000 covered under warranty (see terms and conditions
here.)
The AuraCam 6000 Package Consists Of:
The AuraCam 6000, with built-in computer hardware and software
Upgrade to the winaura star software – contact for winaura price
The software Aura Analyzer, which prints out an analysis of the aura photo
Hand sensors (left and right)
One 200-count functional per-photo-fee warranty module which counts and prints film usage
Power pack
Portable carrying case
A training video and manual
Full technical support
TECHNICAL DATA
Power: 1A – 115 VAC / 0.6A – 230 VAC
Voltage: 85 – 264 VAC
Camera Measurements: 250mm x 230mm x 140mm (Height x Breadth x Width)
Hand Sensor Measurements: 180mm x 150mm x 60mm (Height x Breadth x Width)
Camera Weight: 3kg
Hand Sensor Weight: 1kg
Exposition time: 6 seconds
Time of Development per Photo: 60 – 90 sec
Film: Fuji FP-100 C, Polaroid Polacolor 100C
Other Notes: Printout in black-and-white or color via parallel port.
*Subject to availability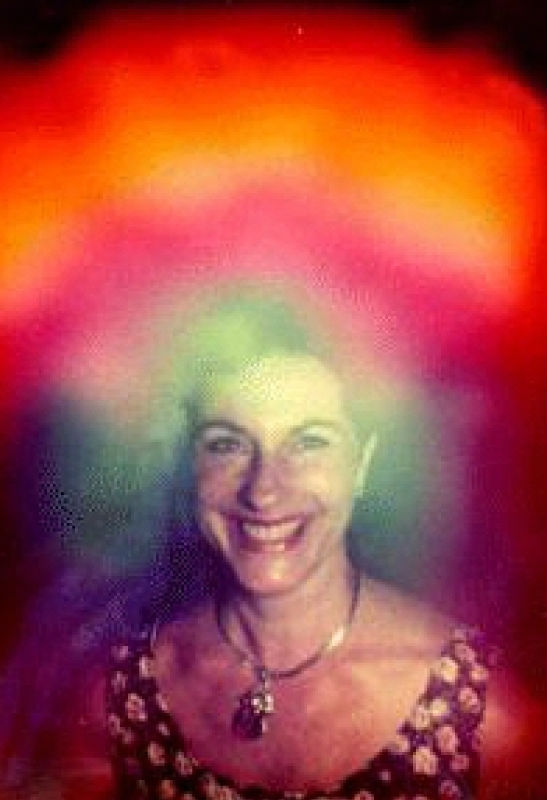 info@auraphoto.com
1-650-261-0190
1-800-321-2872
11620 Wilshire Blvd Floor 9,
Los Angeles, CA 90025
Contact Us
Thank you for your interest in our products and services. We look forward to serving your needs. If you have any questions feel free to contact us at either:
You may also regular-mail,
call or fax us at our address below:
11620 Wilshire Blvd Floor 9, Los Angeles, CA 90025
1-800-321-2872
Contact Us
Thank you for your interest in our products and services. We look forward to serving your needs. If you have any questions, feel free to contact us at either:
You may also regular-mail,
call or fax us at our address below:
11620 Wilshire Blvd Floor 9, Los Angeles, CA 90025
1-800-321-2872
info@auraphoto.com
1-650-261-0190
1-800-321-2872
11620 Wilshire Blvd Floor 9,
Los Angeles, CA 90025